Sprint Pulls Ad Featuring White Woman Calling T-Mobile 'Ghetto'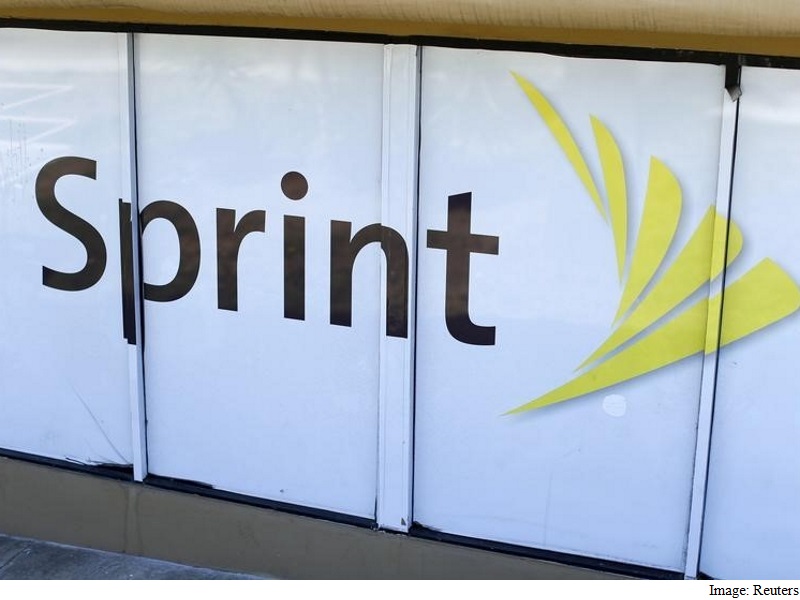 Sprint's long been embroiled in a battle with AT&T, Verizon and T-Mobile, going so far as unveil a promotion last November offering to halve new customers bills until 2018 while also covering up to $650 (roughly Rs. 42,900) in termination fees, The Post reported.
That deal went over a great deal better than the company's latest ad, which features Sprint CEO Marcelo Claure asking a customer what she thinks of Sprint's competitors, specifically T-Mobile.
"I'm going to tell you a carrier name, and I want you to basically tell me what comes to your mind," Claure says in the video, while the screen displays the words "Real questions. Honest answers."
"T-Mobile," Claure continues. "When I say 'T-Mobile' to you, just a couple of words?"
The customer, a white woman, immediately replies, "Oh my God, the first word that came to my mind was," before pausing. "Ghetto!"
"That sounds, like, terrible," she follows up. "I don't know . . . People who have T-Mobile are just, like," she takes a long pause, as if carefully planning her next words. "Why do you have T-Mobile?"
Then the short ad ends with the Sprint logo fanning out as the screen fades to black.
At 1:01 p.m. Eastern time Tuesday, Claure tweeted the video at T-Mobile with the caption, "Sometimes the truth hurts" followed by a tweet stating "Not meant to offend anyone."
Twitter wasn't nearly as excited as Claure seemed in his tweet though, and users began expressing their displeasure with the use of the word "ghetto."
One user tweeted, "'Ghetto?' Wow. Not vaguely racist at all." Another user called it a "classless ad" and took pleasure in watching it on a T-Mobile device.
Eventually, at 7:32 p.m., Claure announced that he had pulled the video, citing "bad judgment on our part." He tweeted, "My job is to listen to consumers. Our point was to share customer views. Bad judgment on our part. Apologies. Taking the video down."
That tweet also became racially charged as one user told Claure he was being "disrespectful to all of us low-middle class Latinos." Claure responded, "That I won't take. I am as Latino as you are so don't try to pull that card."
Sprint's ad lands in an ever-growing graveyard of ads that have come under fire on social media for being racist or sexist and sometimes both at once.
Just last week, Gap pulled an ad featuring a young white girl resting her arm on the head on a young black girl and leaning on her, The Post reported. A debate raged on Twitter over the ad until the Gap apologized in a statement to Fortune.
"As a brand with a proud 46-year history of championing diversity and inclusivity, we appreciate the conversation that has taken place and are sorry to anyone we've offended," Gap spokeswoman Debbie Felix said.
Last December, Coca-Cola pulled an ad in which a group of young, white people brings bottles of the famous drink and a Christmas tree to a small town in Mexico to the resident's delight. One Twitter user accused it of "out-of-touch racism," calling the ad "genius colonialist branding."
In 2013, Mountain Dew pulled an ad in which a battered woman had to identify her aggressor from a lineup that included four black men and a goat, which author Boyce Watkins called "arguably the most racist commercial in history," according to AdWeek. In 2012, white actor Ashton Kutcher donned brownface to portray an Indian character named Raj in order to sell Popchips, Vulture reported. And yes, it was pulled. The year before that, Nivea pulled a print campaign featuring a clean-shaven black man holding what was meant to be his "former" head, which was bearded and topped with an afro, AdvertisingAge reported.
In an interview with AdWeek concerning Mountain Dew's "Felicia the Goat" ad, Larry Woodard, CEO of Graham Stanley Advertising, suggested one reason these ads are released (and later need to be pulled) is because advertisers often don't perform due diligence when considering their target audience.
"Many times when companies make mistakes, they've tried to take the path of least resistance or a simpler path and, sometimes inadvertently skip important steps," Woodard said.
While these ads are pulled, many of them create online controversy (and the natural viewership accompanying it) simply for existing, as proven by the aforementioned Mountain Dew ad. Shock rapper Tyler, the Creator produced the campaign, Business Insider reported. As media began descending upon the pulled ad, featuring stories about it, Tyler tweeted, "I MADE IT ON CNN!!! HELL YAH."
On his blog, author of "Contagious: Why Things Catch On" and Wharton marketing professor Jonah Berger called controversy a "proverbial double-edged sword," opining that controversy can help or harm a brand's sales, depending on that brand's projected image.
"When it comes to sales, the effect of controversy depends a lot on the type of brand being discussed," he wrote.
For Mountain Dew, "having a moderately controversial ad isn't a terrible idea. It gets people talking, and the brand gets to play both sides. They can publicly apologize and pull the ad, appealing to their tamer customers, but the ad lives on in perpetuity online, so their teen fans can still find it. And the fact that the ad was pulled suddenly makes it seem even cooler."
But for more traditional brands like (dealing with a controversial billboard), "the downsides of controversy may outweigh the benefits," Berger wrote. "J.C. Penney isn't looking to be edgy. The brand wants to seem mainstream and middle-of-the-road. So while moderate controversy might get the brand some free press, it's not clear that press is what they want in the long run."